Dell Scancenter PaperPort Software – if you have Dell printer, you can download Dell Scancenter PaperPort software, but you can download Dell Drivers first and Setup Dell multifunction printer with supported OS below to configure Dell PaperPort work with Dell printer.
Dell Scancenter PaperPort Software is provided by the third party like nuance, you can buy it from the official website, or just use Dell printer drivers to make your printer and scanner work properly with your computer.
Dell Scancenter Paperport supported OS
Windows (Windows 10 32bit (x86) | Windows 10 64bit (x64) | Windows 8.1 32bit (x86) | Windows 8.1 64bit (x64) | Windows 8 32bit (x86) | Windows 8 64bit (x64) | Windows 7 32bit (x86) | Windows 7 64bit (x64) | Windows Vista 32bit (x86) | Windows Vista 64bit (x64) | Windows XP).
This software only supports Windows, Dell Scancenter does not support Mac OS X and Linux OS.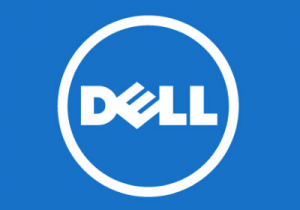 Dell Scancenter Paperport Installations
Download Links
Installation for Dell Scancenter PaperPort
How to install Dell Scancenter Paperport on a Windows
You can connect your Dell printer to a Windows PC and make sure the printer is turned on in the State. If your printer includes a printer wireless, turn on the Dell multifunction printer and select one of the available connection methods. If the automatic connection method (auto connect) is available, select that method.
Download the latest Dell Scancenter Paperport software. you have to install on your Windows PC, after a successfully installed driver, reboot Your Windows.
Open the Settings by clicking Settings icon on the Start menu or by pressing the Windows key + I simultaneously. the Settings window opens, click the Devices icon.
Click Printers & scanners. If the Printer driver in step 2 is already successfully installed, then the printer should you have entered into the list of Printers & Scanners.
If the Dell Multifunction printer already appears on the list, click the printer and then click Set as default to make the printer being printers used.
Download Dell Scancenter PaperPort for Dell Multifunction printer
Dell scanner driver for Windows Download
Nuance PaperPort Official Download Website