The Kyocera ECOSYS M2540dw is a heavily equipped SW laser printer with a copier and scanner as well as a fax function. As a result, it is primarily aimed at offices where faxes are still used. This can sometimes be difficult to set up. To do this, you have to switch to PSTN in the system settings. The print quality and speed can be completely convincing. Printing, copying, scanning, faxing – the Kyocera ECOSYS M2540dw multifunction printer is a talented 4-in-1 device, which thanks to B / W laser printing ensures razor-sharp text and impressive graphics. With space-saving dimensions of 41.7 x 41.2 x 43.7 cm (WxDxH), it is designed for a high print volume (max. 4,000 pages per month) and is therefore ideal for a workplace at home or in the office. The operation of the KYOCERA multifunction printer is intuitive and convenient. The backlit, 5-line LCD display also helps, which is easy to read. The "quiet operation" function ensures a reduced noise level and thus comfortable working even in the immediate vicinity of the device.
This Kyocera ECOSYS M2540dw multifunction printer prints, copies, scans, and faxes in a duplex process. It prints and copies at high speeds of up to 40 pages/min. (b / w) from a paper feed of up to 250 sheets (optionally expandable). Its automatic document feeder (ADF) works for a maximum of 50 (double-sided) sheets. The scanner supports a highly compressed and encrypted PDF and scans with a maximum resolution of 600 dpi. The copier reduces or enlarges documents from 25 – 400%. With this printer, you will experience outstanding performance and a variety of functions for even higher productivity. It is remarkably fast in every respect and is characterized by intuitive operation. Thanks to the original feeder with duplex scan and support for highly compressed and encrypted PDF, it is ideal for digitizing documents. The system impresses with the economical and resource-saving ECOSYS technology with low follow-up costs. This permanently lowers your operating costs and also protects the environment.
Thanks to network capability, the printer can also be integrated into an existing network so that it can then be operated from several computers – ideal for office environments. The facility is straightforward. The Kyocera ECOSYS M2540dw can be integrated into your network via the integrated Ethernet interface. However, it can also be printed directly via a USB 2.0 connection or wirelessly using mobile printing functions. The printer offers you the following interfaces like USB 2.0, network, USB host, Apple AirPrint, Google Cloud Print. In addition, the device has a memory card slot for an SD card or an SDHC card. On this page, you can download Kyocera ECOSYS M2540DW Driver to get all printer's features to work with your computer. To download the driver; Read the operating system compatibility.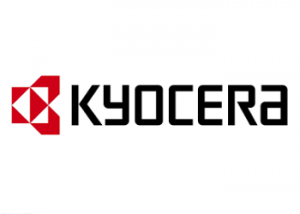 Kyocera ECOSYS M2540DW Driver Supported OS
Windows (Windows 10 32bit/64bit (x86/x64) | Windows 8.1 32bit/64bit (x86/x64) | Windows 8 32bit/64bit (x86/x64) | Windows 7 32bit/64bit (x86/x64))
Macintosh (macOS 10.15 | macOS 10.14 | macOS 10.13 | macOS 10.12 | OS X 10.11 | OS X 10.10)
Download Kyocera ECOSYS M2540DW Printer Driver
Windows: Kyocera ECOSYS M2540DW KX Print Driver Download
Windows: Kyocera ECOSYS M2540DW KX V4 Driver Download
macOS: Kyocera ECOSYS M2540DW Mac Print Driver Download
Read Also: Kyocera Client Tool for Windows
How to install Kyocera ECOSYS M2540DW Driver printer on a Windows
Turn on and connect your printer.
Download the driver for Kyocera ECOSYS M2540DW and install it on your Windows PC. After a successful driver installed, reboot Your Windows.
Open the Settings and Click Printers and scanners. If the Printer driver already installed, the series should appear into the list of Printers and scanners.
If the Kyocera ECOSYS M2540DW series already on the list, click the printer and then click Set as default to use the printer.
How to install Kyocera ECOSYS M2540DW Driver Printer on a macOS
Click System Preferences menu then choose Printer & Scanner to add a printer.
Available printers will appear, if does Kyocera ECOSYS M2540DW series not appear, you need to install the driver first, then select your printer model. or you can choose from the dropdown to select a Kyocera ECOSYS M2540DW driver. You will have a few options to choose from. Select PCL (pcl5 or pcl6), postscript, or zpl unless the printer specifies differently.