The unique Ecosys technology from Kyocera is based on very durable components. Kyocera uses many years of experience and extensive know-how in the field of high-performance ceramics, the company's core competence. Only the toner container has to be replaced as a consumable. Unlike conventional laser printers and laser multifunction systems, the image drum and developer unit can remain in the system and continue to be used due to their many times the longer service life. Kyocera ECOSYS P2040dw with the duplex unit already installed in this printer, the cost reduction in the company is very important because the paper consumption can be reduced by up to half. Together with the favorable side prices, there is a very large saving potential. In addition, sheets printed on both sides take up less space in archiving or lower postage when sending mail because of the lower weight compared to pages printed on one side. With the Kyocera page design and control language PRESCRIBE IIe, even complex graphics, logos and forms can be created independently of the system and saved in the Kyocera ECOSYS P2040dw printer. Integration in print files is therefore not necessary. They are only called up when required and thus relieve the network.
Optionally, 2 additional paper cassettes can be used, so that you achieve a maximum paper capacity of 850 sheets. The black and white laser printer is the ideal printer for smaller workgroups or a single workstation. Thanks to the compact dimensions of 272 x 375 x 393 mm, it will find its place in every office. The P2040dw outputs documents at a speed of 40 pages per minute and a resolution of 1,200 x 1,200 dpi. Thanks to the low warm-up phase of just 15 seconds and the fast first-page output of around 6.4 seconds, you don't have to wait long for your printouts. Speed ​​is a priority with the laser printer: With the integrated duplex unit, you optimize the printing process of double-sided documents. The Kyocera ECOSYS P2040dw printer can automatically create double-sided documents, saving time, and minimizing paper consumption. With the integrated cost center management for up to 20 cost centers, you keep a good overview of the printing behavior of your employees. You can process 250 sheets with a grammage of 60-163 g / m² in the formats A4, A5, A6, B5, and user-defined (105 x 148 – 216 x 356 mm) via a paper cassette. A further 100 sheets can be loaded using the multipurpose feeder. Here you can use paper with a grammage of 60-220 g / m² in the formats A4, A5, A6, B5, B6, and custom (70 x 148 – 216 x 356 mm).
Confidential printing with PIN code request, N-up printing (printing several pages on one sheet), poster printing, encrypted PDF direct printing, Internet printing IPP 1.0, e-mail printing, Toner Save Mode, "Quiet Print", Airprint, Google Cloud Print, and Mopria functions are available. The Kyocera ECOSYS P2040dw can be easily integrated into your network via Ethernet or WLAN. If you do not want to integrate your printer into a network, you can also connect it via USB 2.0. In addition, the printer has a USB host for USB flash memory and a slot for SD / SDHC cards. On this page, you can download Kyocera ECOSYS P2040dw Driver to get all features to work with your computer. To download the driver; Read the instructions below. If you have any questions, please inform us on the contact page.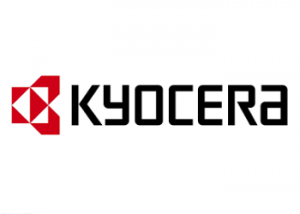 Kyocera ECOSYS P2040dw Driver Supported OS
Windows (Windows 10 32bit (x86) | Windows 10 64bit (x64) | Windows 8.1 32bit (x86) | Windows 8.1 64bit (x64) | Windows 8 32bit (x86) | Windows 8 64bit (x64) | Windows 7 32bit (x86) | Windows 7 64bit (x64))
Macintosh (macOS 10.15 | macOS 10.14 | macOS 10.13 | macOS 10.12 | OS X 10.11 | OS X 10.10)
Download Kyocera ECOSYS P2040dw Printer Driver
Windows: Kyocera ECOSYS P2235dn/P2235dw/P2040dw PCL Uni Driver Download
Windows: Kyocera ECOSYS P2040dw KX V4 Driver Download
macOS: Kyocera ECOSYS P2040dw Mac Print Driver Download
Read Also: Kyocera Client Tool for Windows
How to install Kyocera ECOSYS P2040dw Driver printer on a Windows
Connect your printer to a Windows PC you and make sure the printer is turned on.
Download the latest driver for Kyocera ECOSYS P2040dw you have and install it on your Windows PC. After a successful driver installed, reboot Your Windows.
Open the Settings, Click Printers and scanners. If the Printer driver already installed, the printer series should you have entered into the list of Printers and scanners.
If the Kyocera ECOSYS P2040dw series already appears on the list, click the printer and then click Set as default to make the printer being printers used.
How to install Kyocera ECOSYS P2040dw Driver Printer on a macOS
Click System Preferences menu then choose Printer & Scanner and add a printer.
Available printers will appear, if does Kyocera ECOSYS P2040dw series not appear, you need to install the driver first, then select your printer model. or you can choose from the dropdown to select a Kyocera ECOSYS P2040dw driver. You will have a few options to choose from. Select PCL (pcl5 or pcl6), postscript, or zpl unless the printer specifies differently.