This printer has many strengths grouped in a compact and modern design: a printing speed up to 35 ppm, standard duplex, a paper capacity of up to 850 sheets of 4 different sources. It is extremely reliable thanks to the long-life components, the prints are of a high-quality thanks to the resolution 1200 dpi. All of these features expected in a desktop printer allow users to respond quickly. The Kyocera ECOSYS P2235dw printer with standard Wi-Fi easily integrates into a Wi-Fi working environment. Beautiful design, attractive features – the printer looks great on any workstation. Whether in small offices or in practice. It is the ideal partner for anyone who does not want to be under pressure at their work station. Indeed, with a print speed of up to 35 pages per minute, the machine performs all tasks incredibly quickly and silently. For use in small teams, a network card is integrated.
Take advantage of all the advantages of the exclusive ECOSYS technology, sustainable components guarantee the reliability, low operating costs, and reduced environmental impact by reducing waste. Unique in its kind, KYOCERA's ECOSYS technology is based on very long-lasting components. KYOCERA thus draws on its long experience and immense know-how in the field of high-performance ceramics, which is the primary skill of the company. Kyocera ECOSYS P2235dw is compared to conventional laser printers and laser multifunction systems in the respective category, the drum unit, and the developer unit may stay in the system longer due to their much longer lifespan. The toner cartridge is the only consumable that needs to be replaced. Consecutive costs are reduced and less waste, which saves you money while protecting the environment. KYOCERA compensates for the amount of CO2 that is produced during the generation of raw materials, protection, packaging, transport, and use of toner – by taking charge of the KYOCERA climate protection project Using the KK driver, you can assign predefined or self-created profiles to an application. For example, all print jobs from MS Outlook can, for example, always be printed on both sides and in draft quality to save paper and ink. KYOCERA NetViewer software provides central access for IT administration to all networked printers and multifunction systems. The administrator receives status reports and site maps, can configure KYOCERA systems from a central point via the local network, install the Kyocera ECOSYS P2235dw driver as well as react quickly to errors and waiting requests.
With the KYOCERA Mobile Print app, you can directly connect your iOS and Android tablets and smartphones to a Kyocera ECOSYS P2235dw. Direct printing of documents, web pages, and attachments are also supported such as scanning a multifunctional system. You can then use the many functions of the KYOCERA printer such as duplex printing, the choice between color and black and white, stapling, punching, etc. the integrated volume tracking and user identification functions of the KYOCERA are available. The application uses the existing LAN, without having to go through an Internet server and without a cloud. On this page, you can download Kyocera ECOSYS P2235dw Driver to get all features to work with your computer. To download the driver; Read the instructions below. If you have any questions, please inform us on the contact page.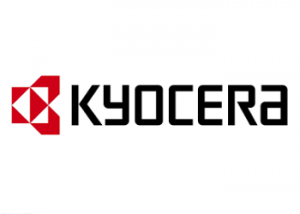 Kyocera ECOSYS P2235dw Driver Supported OS
Windows (Windows 10 32bit (x86) | Windows 10 64bit (x64) | Windows 8.1 32bit (x86) | Windows 8.1 64bit (x64) | Windows 8 32bit (x86) | Windows 8 64bit (x64) | Windows 7 32bit (x86) | Windows 7 64bit (x64))
Macintosh (macOS 10.15 | macOS 10.14 | macOS 10.13 | macOS 10.12 | OS X 10.11 | OS X 10.10)
Download Kyocera ECOSYS P2235dw Printer Driver
Windows: Kyocera ECOSYS P2235dn/P2235dw/P2040dw PCL Uni Driver Download
Windows: Kyocera ECOSYS P2235dw KX V4 Driver Download
macOS: Kyocera ECOSYS P2235dw Mac Print Driver Download
Read Also: Kyocera Client Tool for Windows
How to install Kyocera ECOSYS P2235dw Driver printer on a Windows
Connect your printer to a Windows PC you and make sure the printer is turned on.
Download the latest driver for Kyocera ECOSYS P2235dw you have and install it on your Windows PC. After a successful driver installed, reboot Your Windows.
Open the Settings by pressing the Windows key + I simultaneously
Click Printers and scanners. If the Printer driver already installed, the printer series should you have entered into the list of Printers and scanners.
If the Kyocera ECOSYS P2235dw series already appears on the list, click the printer and then click Set as default to make the printer being printers used.
How to install Kyocera ECOSYS P2235dw Driver Printer on a macOS
Click System Preferences menu then choose Printer & Scanner
Click on this (+) symbol to add a printer.
Available printers will appear, if does Kyocera ECOSYS P2235dw series not appear, you need to install the driver first, then select your printer model. or you can choose from the dropdown to select a Kyocera ECOSYS P2235dw driver. You will have a few options to choose from. Select PCL (pcl5 or pcl6), postscript, or zpl unless the printer specifies differently.