The appearance of Pantum CP1100 is classic black and white color, square and simple, very suitable for the popular minimalist decoration style, whether it is an office or home scenes, there is no sense of contradiction. The printer has a simple design and does not have too many complicated functions, but it can cover most of the color printing usage scenarios, which can meet the printing needs of daily office and study, and it is very convenient to use.
Pantum CP1100 is a single-function color laser printer, suitable for SOHO offices, small and micro enterprises, and home users with a monthly print volume of 300-1500 pages. In order to help such users reduce the cost of color printing, This printer has a more intimate function. When some color manuscripts do not need to be output in color mode, you can select "Print in black and white" and "Print text in black and white" in the printer settings. Function, so that you can save the consumption of color toner, ensure the printing quality and reduce the cost at the same time. (Left: color printing, right: black and white printing only).
The Pantum CP1100 can also handle the different usage scenarios of daily color document printing. For example, its multi-page integration and poster printing function help you realize the production of study manuals and publicity posters; the watermark printing function is added to help design creators to protect copyright And it does not affect the clarity of the file. On this page, you can download Pantum CP1100 Driver for the maintenance of your printer and get all features to work with your computer. To download the driver; Read the instructions below. If you have any questions, please inform us.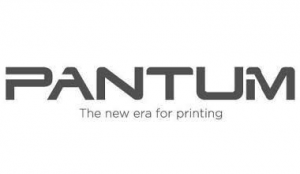 Pantum CP1100 Driver Supported OS
Windows (Windows 11 | Windows 10 32bit/64bit | Windows 8.1 32bit/64bit | Windows 7 32bit/64bit)
macOS (macOS 10 | macOS 11 | macOS 12)
Read Also: Pantum P2502W Driver for Windows and macOS
Download Pantum CP1100 Printer Driver
Windows: Pantum CP1100 Series Windows Driver V1.0.53 Download
macOS: Pantum CP1100 Series Mac Driver V1.1.21 Download
How to install Pantum CP1100 Driver printer on a Windows
Download the latest driver for Pantum CP1100 you have and install it on your Windows. After a successful driver is installed, reboot Your Windows.
Open the Settings, click Printers, and scanners. If the Printer driver is already successfully installed, then the printer should have entered into the list of Printers and scanners.
Click the printer on the list and then click Set as default to make the printer being printers used.
How to install Pantum CP1100 Driver Printer on a macOS
Click the System Preferences menu then choose Print & Scanner to add a printer.
Available printers will appear, if does Pantum CP1100 not appear, you need to install the driver first, then select your printer model. or you can select dropdown to select a Pantum CP1100 driver. You will have a few options to choose from. Select PCL (pcl5 or pcl6), postscript, or zpl unless the printer specifies differently.