Start worry-free printing today with the Pantum P3010DW, which has an extremely low paper jam rate. The drum unit is separate from the cartridge, which provides an environmentally friendly and economical printing.
This Pantum P3010DW is designed for all users: from small offices to large companies that require office printing equipment that is easy to use and cost-effective for their business.
Complete line of monochrome, multifunctional laser products, and high-speed printers. Dedicated to providing the best maintenance cost and superior quality. A product based on a robust, accessible, and powerful DNA that fully meets the requirements of the market.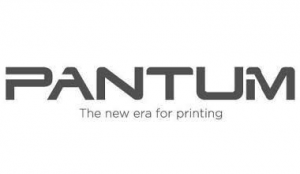 Pantum P3010DW Driver Supported OS
Windows (Windows 11 | Windows 10 32bit/64bit | Windows 8.1 32bit/64bit | Windows 7 32bit/64bit)
macOS (macOS 10 | macOS 11 | macOS 12)
Read Also: Pantum P2502W Driver for Windows and macOS
Download Pantum P3010DW Printer Driver
Windows: Pantum P3010_P3060 Series Windows Driver V1.6.30 Download
macOS: Pantum P3010_P3060_P3300_P3370_L2300_L2350_M15_M118 Series Mac Driver V1.1.15 Download
How to install Pantum P3010DW Driver printer on a Windows
Download the latest driver for Pantum P3010DW you have and install it on your Windows. After a successful driver is installed, reboot Your Windows.
Open the Settings, click Printers, and scanners. If the Printer driver is already successfully installed, then the printer should have entered into the list of Printers and scanners.
Click the printer on the list and then click Set as default to make the printer being printers used.
How to install Pantum P3010DW Driver Printer on a macOS
Click the System Preferences menu then choose Print & Scanner to add a printer.
Available printers will appear, if does Pantum P3010DW not appear, you need to install the driver first, then select your printer model. or you can select dropdown to select a Pantum P3010DW driver. You will have a few options to choose from. Select PCL (pcl5 or pcl6), postscript, or zpl unless the printer specifies differently.