The Lexmark mono laser printer offers you high-quality images with well-matching grayscale. With a work speed of 61 pages per minute, it is faster than average. The unison toner has low friction. This makes the pressure-flow faster and the print quality improves. WLAN compatibility is also guaranteed with the Lexmark B2865dw. This series has been equipped with an efficient security system and energy-saving mode so that the Lexmark printer can also cope with current problems. In this way, sensitive data is always secured. Lexmark has equipped the printer with duplex technology so that something could be printed on both sides. With these technical specifications, this printer is particularly suitable for small and medium-sized companies. The functions are limited to the essentials. So you can work very well with the device even in smaller workgroups. Lexmark vouches for its product with a 4-year manufacturer's guarantee.
The Lexmark B2865dw offers you enormous flexibility. Digital applications can be created via the WLAN interface. So that the print quality and speed can operate at the highest level, a 1 GHz dual-core processor is installed, which is supported by a 4608 MB RAM. A print job can be started within a few seconds. The resolution rate for such a print job is 1200 x 1200 dpi. Up to 4400 sheets can be stored in the work compartment. The automatic sheet feeder ensures additional efficiency because it eliminates the personal presence that is normally required. The Lexmark B2865dw can be said to be compact for a printer. With a size of 44.5 (H) x 42.8 (W) x 51.0 (D) cm and a weight of 25.4 kg, it fits in every corner and can be easily transported. With these dimensions, it can be used even in tight offices without taking up much space. The functional industrial design gives the Lexmark B2865dw a simple elegance. This design also facilitates intuitive navigation so that print jobs can run smoothly.
With the digitization of the world of work, compatibility with various applications and operating systems are becoming increasingly important. Lexmark B2865dw meets these requirements with networking options via WLAN and Ethernet as well as the direct printing option via USB connections. Thanks to Apple Airprint, you and your employees can also use the printer on mobile devices. The Mopria standard provides additional uses. Mopria printing technology has already been installed on over a billion devices worldwide, including facilities from Huawei, Samsung, and ZTE. On this page, you can download Lexmark B2865dw Driver to get all features to work with your computer. To download the driver; Read the instructions below. If you have any questions, please inform us on the contact page.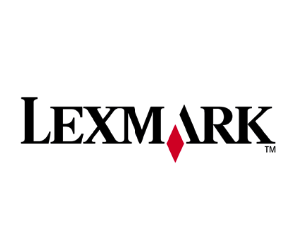 Lexmark B2865dw Driver Supported OS
Windows (Windows 10 32bit (x86) | Windows 10 64bit (x64) | Windows 8.1 32bit (x86) | Windows 8.1 64bit (x64) | Windows 8 32bit (x86) | Windows 8 64bit (x64) | Windows 7 32bit (x86) | Windows 7 64bit (x64))
Macintosh (macOS 10.15 | macOS 10.14 | macOS 10.13 | macOS 10.12 | OS X 10.11 | OS X 10.10)
Download Lexmark B2865dw Printer Driver
Windows: Lexmark Printer Software G3 Driver and Software PackageDownload
Windows: Lexmark Printer Software G3 PCL XL Driver Package Download
macOS: Combined Print Scan Fax Driver for 10.6.8 and later macOS Download
Read Also: Lexmark MC3224dwe Driver
How to install Lexmark B2865dw Driver printer on a Windows
Connect your printer to a Windows PC you and make sure the printer is turned on.
Download the latest driver for Lexmark B2865dw you have and install it on your Windows PC. After a successful driver installed, reboot Your Windows.
Open the Settings, Click Printers and scanners. If the Printer driver already installed, the printer series should you have entered into the list of Printers and scanners.
If the Lexmark B2865dw series already appears on the list, click the printer and then click Set as default to make the printer being printers used.
How to install Lexmark B2865dw Driver Printer on a macOS
Click System Preferences menu then choose Printer & Scanner
Available printers will appear, if does Lexmark B2865dw series not appear, you need to install the driver first, then select your printer model. or you can choose from the dropdown to select a Lexmark B2865dw driver. You will have a few options to choose from. Select PCL (pcl5 or pcl6), postscript, or zpl unless the printer specifies differently.