The Lexmark C3224dw color laser printer from Lexmark is the ideal printer for your home office or smaller workgroups – it prints with the proven color laser technology up to A4. At work, the printer impresses with its brisk operation, which thanks to the 1 GHz multi-core processor and the 256 MB RAM does not break even when accessed by multiple users. The exterior already demonstrates the high quality of the color laser printer: a solid steel frame, which is milled cleanly in transitions and rounded at the corners, is evidence of great brand quality. Inside there are also so-called imaging components – components that are geared towards the long-term operation. Also solid: the color laser printer can be set up and placed in no time at all. With dimensions of 243.7 mm x 411.2 mm x 394.1 mm (height x width x depth), the Lexmark C3224dw printer ultimately takes up less space than conventional laser printers and is comparatively unproblematic in view of the weight of 16.1 kg.
With the Lexmark C3224dw, you can produce exact, professional color prints. You can also reduce toner consumption with a range of selectable tools. Decide for yourself when you want to print with how many colors. Duplex printing (double-sided) is standard with this device. Printing on both sides saves paper and protects the environment. The laser printer also puts colorful prints on paper, but rollers, drums, etc. are primarily designed for B / W printing. Thanks to the integrated duplex unit, this is even possible on both sides – just like color printing. In this way, Lexmark also lives up to its promise of creating a fast laser printer. Because the device prints briskly at 22 pages per minute. Laser printers are considered to be typical office assistants due to their comparatively high acquisition costs – private individuals rarely use a laser printer. However, since the Lexmark C3224dw stands out from its competitors in terms of price and can also print in color, the printer is also increasingly being used in private households or smaller offices. Because the biggest advantage of a laser printer also comes with It high print quality. The maximum print resolution of 600 x 600 dpi does not match that of more expensive models, but since Lexmark has developed a sophisticated electrophotography process and limited the size of the media to Din A4 or legal format, the printouts show fine contours and strong contrasts.
Configuration, operation, and monitoring of the system information is a child's play via the 2-line black and white display. For a particularly high degree of flexibility, there are also other wireless alternatives available: Lexmark Mobile Printing, Mopria (Android), and WLAN. Printing via Ethernet is also not a problem. A good thing, because the Lexmark C3224dw color laser printer should be able to assert itself as a network printer: thanks to the security center – a management assistant for various encryption protocols – the printer can choose to work with small and large workgroups thanks to the LAN, WLAN or USB interface. Regardless of how many people are to be granted access to the printer, it can be operated not only via PC and notebook but also via a two-part LCD display. Alternatively, print jobs can be sent remotely to the Lexmark C3224dw color laser printer using a smartphone or tablet, Apple Airprint, or the in-house app known as Lexmark Mobile Print. On this page, you can download Lexmark C3224dw Driver for the maintenance of your printer and get all features to work with your computer. To download the driver; Read the instructions below. If you have any questions, please inform us.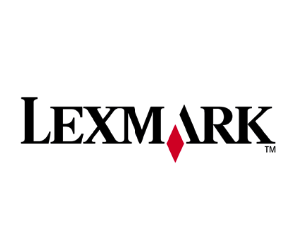 Lexmark C3224dw Driver Supported OS
Windows (Windows 10 32bit (x86) | Windows 10 64bit (x64) | Windows 8.1 32bit (x86) | Windows 8.1 64bit (x64) | Windows 8 32bit (x86) | Windows 8 64bit (x64) | Windows 7 32bit (x86) | Windows 7 64bit (x64))
Read Also: Lexmark B2865dw Driver for Windows and macOS
Download Lexmark C3224dw Printer Driver
Windows: Lexmark Printer Software G4 Driver and Software Download
macOS: no Available driver for macOS
How to install Lexmark C3224dw Driver printer on a Windows
Connect your printer to a Windows PC you and make sure the printer is turned on.
Download the latest driver for Lexmark C3224dw you have and install it on your Windows PC. After a successful driver installed, reboot Your Windows.
Open the Settings, Click Printers, and scanners. If the Printer driver in step 2 is already successfully installed, then the printer should you have entered into the list of Printers and scanners.
If the Lexmark C3224dw already appears on the list, click the printer and then click Set as default to make the printer being printers used.
How to install Lexmark C3224dw Driver Printer on a macOS
Click System Preferences menu then choose Print & Scanner to add a printer.
Available printers will appear, if does Lexmark C3224dw not appear, you need to install the driver first, then select your printer model. or you can select dropdown to select a Lexmark C3224dw driver. You will have a few options to choose from. Select PCL (pcl5 or pcl6), postscript, or zpl unless the printer specifies differently.