Even when space is limited, you can find a place to set up the Lexmark MB2236i. Standard two-sided printing and energy-saving modes also reduce operating costs. Enjoy the ease of use and the brilliant image of the 7.2 cm e-Task color touchscreen. Built-in workflow features include scanning to a network, scanning to email, and Lexmark's own Cloud Connector, allowing you to link printing and scanning to commonly used cloud file storage services.
With print speeds of up to 34 pages per minute, a 1GHz dual-core processor, and 512MB of memory, the Lexmark MB2236i delivers impressive performance and supports up to four users with up to 251-sheet input capacity and a toner yield of up to 6000 pages. Single-sided scanning captures documents in black and white at up to 23 pages per minute. The unique composition of Unison toner delivers consistently high image quality, ensures the longevity and reliability of the printing system, and offers unparalleled sustainability – and thus contributes significantly to the performance of the Lexmark printing system.
With standard Wi-Fi functionality in addition to Ethernet and USB ports, both desktop computers and authorized mobile users can easily print to the Lexmark Mobile Print app, as well as Mopria and AirPrint technology on Lexmark MB2236i. The new WLAN installation wizard simplifies WLAN configuration. A direct print USB port on the front makes work even easier.
Lexmark MB2236i Driver OS Compatibility
Windows (Windows 11, Windows 10 32bit (x86) | Windows 10 64bit (x64) | Windows 8.1 32bit (x86) | Windows 8.1 64bit (x64))
macOS (macOS 10 | macOS 11 | macOS 12 | macOS 13 | macOS 14)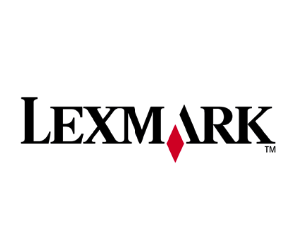 Download Lexmark MB2236i Printer Driver
Windows: Lexmark MB2236i G4 Drivers (Print and Scan driver) Download 32-bit/64-bit
Filename: Lexmark_Printer_Software_G4_Installation_Package_04202023.exe
macOS: Use AirPrint, the Lexmark MB2236i fully supports AirPrint features.
Filename: –
*for macOS, you can use Airprint if the series supports the feature.
Read Also: Lexmark B2236dw Driver
How to install Lexmark MB2236i Driver on a Windows
Download the latest driver for Lexmark MB2236i. Open the installer, and follow the steps provided on the installation screen.
Open the Settings, and click Printers and Scanners. If the Printer driver is already successfully installed, set the printer to default.
How to install Lexmark MB2236i Driver on a macOS
Open the dmg file. install the driver inside the mounted disk, and follow the steps provided in the installation process.
Click the System Preferences menu then choose Printer & Scanner. Click on this (+) to see if the printer has been added.