With exceptional performance and a secure design for mid to large-size workgroups with monthly print volumes of up to 10,000 pages (color) or 20,000 pages (mono), the Lexmark MS531dw can stand alone or be part of an enterprise printer fleet. The tablet-style buttonless touchscreen makes interaction simple and easy to sanitize.
the Lexmark MS531dw delivers improved performance, up to 44 pages per minute, and a toner capacity of up to 28,400 pages. Fast first-page-out time, superior print quality, and an easy-to-use touch screen. Wireless connectivity, a large input capacity, and a front USB connector for keyboarding and badge reader connection are all standard features. Loaded with sensors that continually track a large number of data points that, when linked to Lexmark Cloud Services, offer further benefits like predictive service and automated supply restocking.
The Lexmark Trusted Platform Module (TPM), which contains onboard authentication, system integrity checks, and cryptographic capabilities to establish a distinct digital system fingerprint, is a feature of the Lexmark MS531dw that provide increased security.
Lexmark MS531dw Driver OS Compatibility
Windows (Windows 11, Windows 10 32bit (x86) | Windows 10 64bit (x64) | Windows 8.1 32bit (x86) | Windows 8.1 64bit (x64))
macOS (macOS 10 | macOS 11 | macOS 12)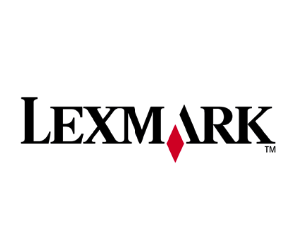 Download Lexmark MS531dw Printer Driver
Windows: Lexmark MS531dw G4 Driver and Software Download 32-bit/64-bit
Filename: Lexmark_Printer_Software_G4_Installation_Package_04202023.exe
macOS: Lexmark MS531dw MAC Universal Print Driver Download 32-bit/64-bit
Filename: Lexmark_UM1_PrinterSoftware_05272022.dmg
*for macOS, you can use Airprint if the series is support the feature.
Read Also: Lexmark MC3224adwe Driver
How to install Lexmark MS531dw Driver on a Windows
Download the latest driver for Lexmark MS531dw you have and install it on your Windows PC.
Open the Settings, and click Printers and Scanners. If the Printer driver is already successfully installed, the printer should have entered the list of Printers and scanners.
If the Lexmark MS531dw already appears on the list, click the printer and then click Set as default to make the printer being printers used.
How to install Lexmark MS531dw Driver on a macOS
Click the System Preferences menu then choose Printer & Scanner. Click on this (+) symbol to add a printer.
Available printers will appear, if Lexmark MS531dw does not appear, you need to install the driver first, then select your printer model. or you can select dropdown to select a Lexmark MS531dw driver. You will have a few options to choose from. Select PCL (pcl5 or pcl6), postscript, or zpl unless the printer specifies differently.