With high monochrome printing speed and long-lasting imaging components, the Lexmark XM7355 delivers speed and availability. Robust paper-handling technology enhances printing reliability, the long-lasting fuser ensures durability, and the carefully designed technology makes maintenance considerably easier.
With print speeds of up to 66 pages per minute, durable components, ultra-high capacity toner cartridges, exceptional stability, and extensive finisher options, this series is Lexmark's black and white leader for large workgroups. extra-long-lasting toner cartridges, high durability, and exceptional finishing options, the Lexmark XM7355 combines endurance and availability.
Thanks to a 10-inch touchscreen with the e-Task interface, you stay informed and stay in control at all times, regardless of the connection mode chosen (Ethernet, USB, or simply via the mobile printing options). In addition, the most energy-efficient monochrome Lexmark large workgroup products are EPEAT Gold and ENERGY STAR (2.0) certified. On this page, you can download the Lexmark XM7355 Driver for the maintenance of your printer and get all features to work with your computer.
Lexmark XM7355 Driver OS Compatibility
Windows (Windows 11, Windows 10 32bit (x86) | Windows 10 64bit (x64) | Windows 8.1 32bit (x86) | Windows 8.1 64bit (x64))
macOS (macOS 10 | macOS 11 | macOS 12)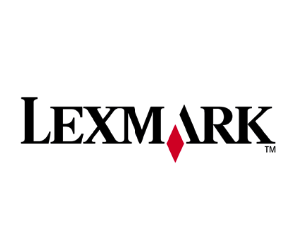 Download Lexmark XM7355 Printer Driver
Windows: Lexmark Printer Software G3 Driver and Software Download 32-bit/64-bit
Filename: Lexmark_Printer_Software_G3_Installation_Package_07062021.exe
macOS: Lexmark XM7355 MAC Universal Print Driver Download
Filename: Lexmark_AEW_PrinterSoftware_05282018.dmg
Read Also: Lexmark XM7370 Driver
How to install Lexmark XM7355 Driver on a Windows
Download the latest driver for Lexmark XM7355 you have and install it on your Windows PC.
Open the Settings, click Printers, and scanners. If the Printer driver is already successfully installed, then the printer should have entered into the list of Printers and scanners.
If the Lexmark XM7355 already appears on the list, click the printer and then click Set as default to make the printer being printers used.
How to install Lexmark XM7355 Driver on a macOS
Click the System Preferences menu then choose Printer & scanner. Click on this (+) symbol to add a printer.
Available printers will appear, if does Lexmark XM7355 not appear, you need to install the driver first, then select your printer model. or you can select dropdown to select a Lexmark XM7355 driver. You will have a few options to choose from. Select PCL (pcl5 or pcl6), postscript, or zpl unless the printer specifies differently.