Sharp's next-generation B/W Sharp MX-M4051 is jam-packed with cutting-edge features that enhance your productivity. A wide range of users may access complicated operations simply and intuitively thanks to the user-friendly design of these MFPs, which includes a new Easy UI mode. Adding one of these high-performing employees to your team is a terrific approach to help your company develop.
Sharp MX-M4051 strengthens its range of B&W MFPs with the launch of 10 new A3 models from 30 to 60 ppm. Thanks to this new range, customers have the same functionality in color and on black and white, regardless of the A3 model used: the user experience remains the same. These multifunction printers integrate easily and securely into your office system. System administrators' effort is reduced, and their management responsibilities are fully supported, thanks to an upgraded security environment and new, clearly observable administrative tools.
Connect one of these new MFPs to a number of mobile devices and cloud services to transform the way you utilize information in your organization. You and your team don't have to be bound to the workplace anymore—you may work whenever and wherever you choose. Sharp MFPs' incredible versatility can help you seize new business possibilities and increase your bottom line. Sharp MX-M4051 provides simple access to public cloud services such as Google Drive, OneDrive for Business, and SharePoint Online via single sign-on. They also support the Android printing framework, Google Cloud Print, and Mopria, among other mobile printing services. On this page, you can download the Sharp MX-M4051 Driver for the maintenance of your printer and get all features to work with your computer.
Sharp MX-M4051 Driver Supported OS
Windows (Windows 11, Windows 10 32bit (x86) | Windows 10 64bit (x64) | Windows 8.1 32bit (x86) | Windows 8.1 64bit (x64))
Macintosh (macOS 11 | macOS 10.15 | macOS 10.14 | macOS 10.13 | macOS 10.12)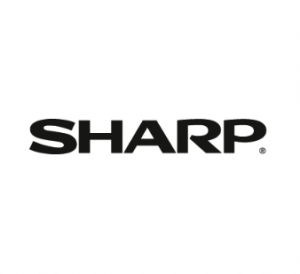 Download Sharp MX-M4051 Printer Driver
Windows: Sharp MX-M4051 PCL Print Driver Download 32-bit/64-bit
Filename: V4_02_32_64Bit_PCL6_1712A_R2.zip
macOS: Sharp MX-M4051 PS Drivers Download
Filename: Mac10_6_10_7_MXC55a_1810a.zip
Read Also: Sharp MX-M4071 Driver
How to install Sharp MX-M4051 Driver printer on a Windows
Download the latest driver for Sharp MX-M4051 you have and install it on your Windows PC. After a successful driver is installed, reboot Your Windows.
Open the Settings, click Printers, and scanners. If the Printer driver is already successfully installed, then the printer should have entered into the list of Printers and scanners.
If the Sharp MX-M4051 already appears on the list, click the printer and then click Set as default to make the printer being printers used.
How to install Sharp MX-M4051 Driver Printer on a macOS
Click the System Preferences menu then choose Printer & scanner. Click on this (+) symbol to add a printer.
Available printers will appear, if does Sharp MX-M4051 not appear, you need to install the driver first, then select your printer model. or you can select dropdown to select a Sharp MX-M4051 driver. You will have a few options to choose from. Select PCL (pcl5 or pcl6), postscript, or zpl unless the printer specifies differently.